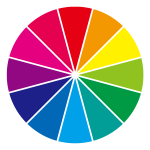 Integra Adhesives Colour Match Tool
When viewing the Colour Charts, an adhesive match marked with an "*" means that a good fit is required.
An adhesive match marked with a "+" means that the colour is not stocked and will require a minimum order quantity and a longer lead time.
Type the name of any sheet you're looking for without the brand name included.  
eg. If you're looking for Silestone White Zeus type "White Zeus" or "Zeus".
Match Table
| Brand Name | Sheet Code | Sheet Name | Adhesive Type | Match 1 | Match 2 | CC |
| --- | --- | --- | --- | --- | --- | --- |
Custom Charts
Chart Tabs

By default you will view the main chart page, this allows you to browse all brands and surfaces as you please. The secondary tab is for custom charts, where you can add your favourite sheets to your own chart and build your own for printing.

Surface Materials

Select the type of material you would like to generate a color chart for.

Select a Brand

Create your own color charts/lists her by selecting as few or as many brands as you like. This will generate a color chart showing all material colors from selected brands.

Headers

Shows the sheet manufacturer, sheet name, adhesive type and corresponding matches

Add to Custom Chart

To create a custom chart, click on the + sign beside each sheet name.

Add to Custom Chart

The match will appear in the "Custom Chart" tab. This custom chart can also be sorted by any items on top of the chart, then printed or saved as a PDF.

Enjoy!

We hope these charts are just another way we can help make your fabrication needs easier.

For a more in-depth look at the flex charts click here to watch a video on YouTube.

As always feel free to ask questions or comment at contact@integra-adhesives.com